Here is a list of resources that can be used to enhance your learning in a Foreign Language.  Each app has a picture of the app (which is linked to the app website), the name of the app, the price of the app (and at which app store it is located), the web link for the app*, and finally a description of the app.
References
 Word Reference (Free – Apple) (Free – Android)
https://itunes.apple.com/us/app/wordreference-dictionary/id515127233?mt=8
https://play.google.com/store/apps/details?id=com.wordreference&hl=en
Fast and easy access to WordReference.com's dictionaries
-nearly all of the features of the online dictionaries including:
-multiple dictionaries
-extensive list of compound forms
-voice recordings of many words
-access to forums for questions and reference
-history of recent searches
French
 Learn French – MindSnacks (Free – Apple)
https://itunes.apple.com/us/app/learn-french-mindsnacks/id409947305?mt=8
Bonjour! Now you can learn French and play games simultaneously. With 9 addictive games designed for essential vocab & conversation skills, MindSnacks' French app is perfect for adults, kids, students and travelers who wants to read, write and speak one of the world's most beautiful languages.
Spanish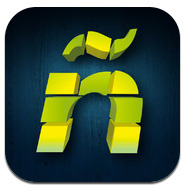 Spanish Touch Trainer ($1.99 – Apple)
https://itunes.apple.com/us/app/spanish-touch-trainer/id395126280?mt=8
The basic premise behind Spanish Touch Trainer is to engage the user with sentence construction, verb conjugation, and vocabulary broadening all within one elegant interface. It helps train you to produce the correct Spanish word and use it in the correct order. You are not spoon-fed a thick set of grammar rules, but rather gently guided to arrive at correct results by making mistakes, which is how we naturally learn.
 Verb Trainer Spanish (Free – Apple)
https://itunes.apple.com/us/app/spanish-verb-conjugation-trainer/id355913255?mt=8
• Contains detailed CONJUGATION CHARTS for over 1300 verbs!
• Listen to AUDIO pronunciations for every verbs, in all conjugation forms (Powered by iSpeech).
• Includes TENSE and MOOD explanations with precise examples.
• Searchable DICTIONARY for quick reference.
FOR EXTRA PRACTICE
LINK TO PINTREST:
http://www.pinterest.com/colegiospanish/
LINK TO QUIZLET:
http://quizlet.com/swysock
*Information about the apps was taken directly from iTunes.